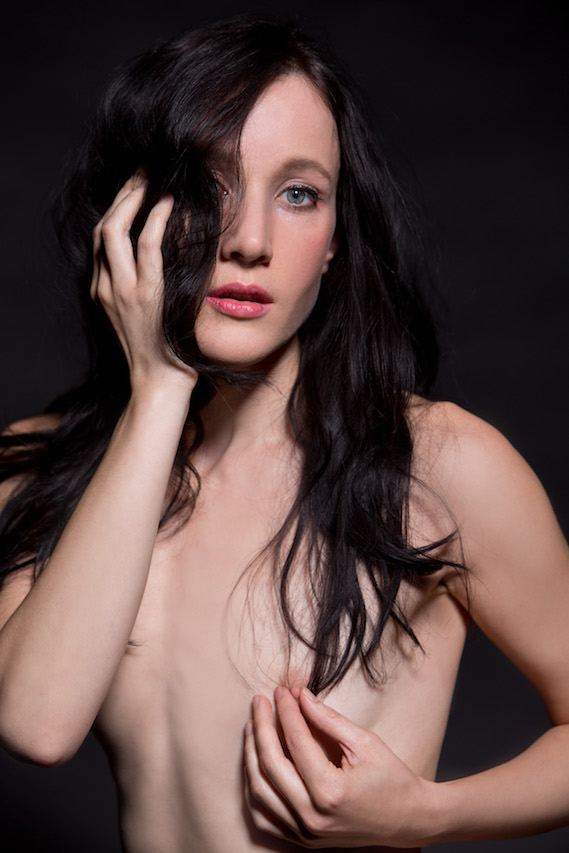 Liv Lugosi
Singer, producer, video artist
Languages: German, English
Height: 1,68 m
Figure: ballerina
Bust: prepubescent
Eye colour: silver blue
Hair colour: raven black
Skin tone: frosted glass
Perfume: Succus/ Liquides imaginaires
Favourite drink: Blanc des Noirs champagne
Favourite dish: edible flowers
Favourite restaurant: Crackers
Extraordinary, mysterious! Just think of the dark diva in a film noir appearing in a flattering coat and with a swarm of Ravens or Jackdaws flying up… It is as if this gracious woman with shiny black hair herself has just parted from this swarm, in order to take on human shape. Who is this mysterious girl? She may in fact be Vlad the Impaler's royal bride. Or maybe the lascivious big sister of Wednesday from the Addams Family. Liv is both as wicked as a Parisian fille de joie from the Rue Pigalle and as pure as a swan-like young dancer from the Saint Petersburg ballet. She is fragile and wild, depraved and exquisite. An aristocrat wallowing in morbid filth, with a skin like translucent porcelain. In her fragile beauty, the hetaera Liv Lugosi unites the strongest contrasts, like a broken crystal featuring prisms iridescent like rainbows after a storm.
Liv Lugosi about herself.
Please, have the honour, my dear. What is it that you fear more: me or your longing for me? Take my slender body! I know how much my childlike breasts, my vulnerable skin turns you on. I am tense, waiting to unload, to be enlivened with a blow. Please be the storm that tosses me around and that caresses my skin with a thousand fingers. I am addicted to the intensity of sex, the rawness that it exposes. Here is the rawness; in my head the music is: the climax in the moment in which the most profound sensual experience is reached, it develops through both cerebellum and spinal cord. Beats, a rush of blood, fluttering eyelids. And then, after the storm has passed through us, we are cleansed. Exhausted, wet, innocent like children, like a pair of twins we will rest, tightly nestled together.