Hetaries about Hetaries
Sexworker´s gossip
Contributions by Salomé Bathus and other hetaries. Free of charge for everyone. Too precious to be for sale. Without advertising – except for ourselves! All rights reserved – but distribution in Social Media are welcome.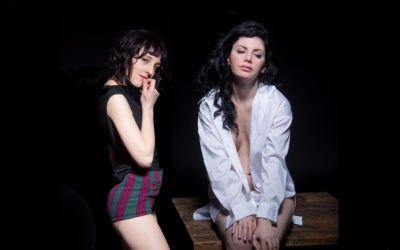 I saw myself as a dancer. I wanted to devote myself completely to this passion. Through dance training at the ballet studio, my love for classical music and violin music in particular grew. This great, yearning love endures to this day. I love the lyrical sound of the vibrating strings under the hastily gliding bow. In my penchant for drama and lived melancholy, the violin is my sensitive lover. In everyday life, I like to dance to the Klezmer sounds of Bei mir bist du schejn; my favourite version (there are many) is the one with the foreground violin.
Rahel: Me too! Me too! I love this song! It's like an anthem to me!
read more