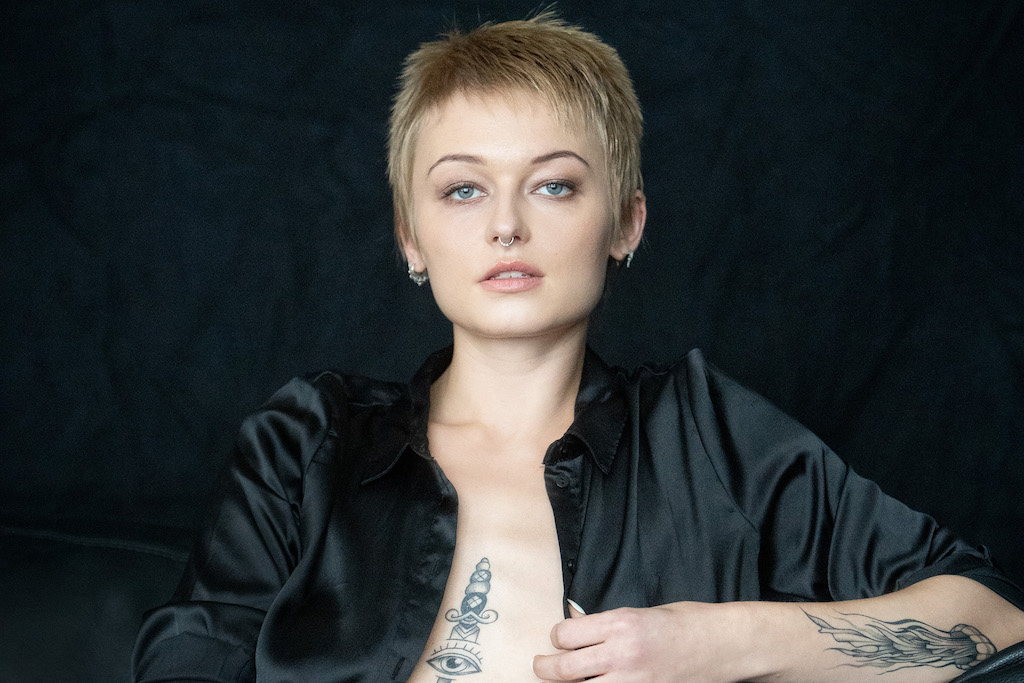 Mika Salaí
Sociologist
Languages: German, English
Height: 170 cm
Shoe size: 39
Figure: hourglass
Hair colour: Ash blond
Eye Colour: Aquamarine
Skin Tone: New York Snow
Perfume: Gentle Fluidity, Maison Francis Kurkdjian
Favourite drink: Gin Basil Smash
Favourite food: That cigarette after sex
Favourite restaurant: Root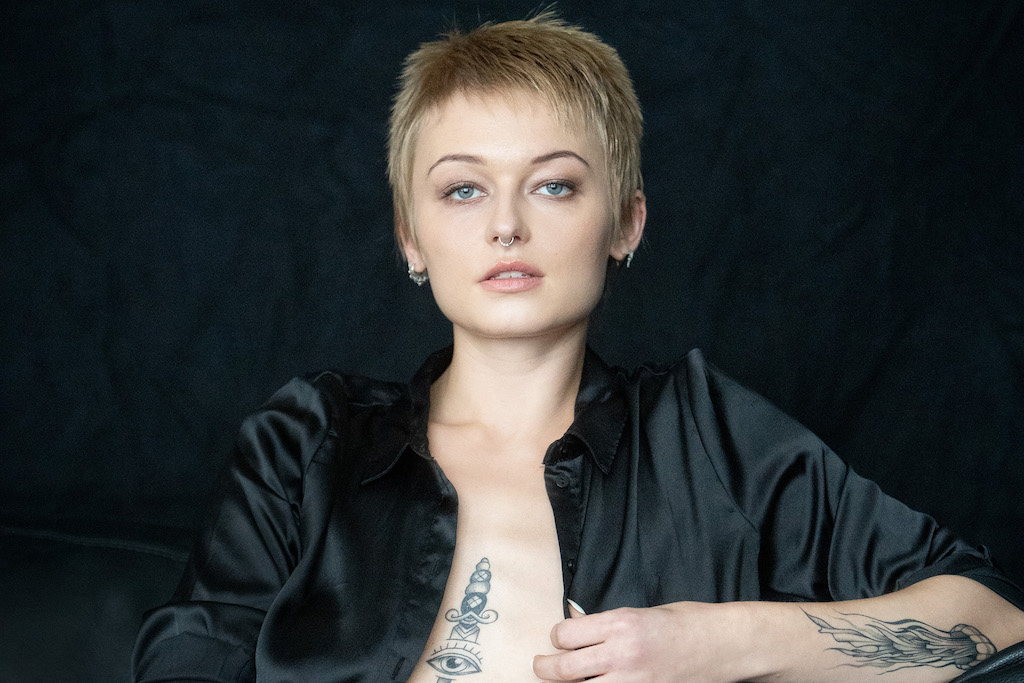 Mika Salaí
Sociologist
Languages: German, English
Height: 170 cm
Shoe size: 39
Figure: hourglass
Hair colour: Ash blond
Eye Colour: Aquamarine
Skin Tone: New York Snow
Perfume: Gentle Fluidity, Maison Francis Kurkdjian
Favourite drink: Gin Basil Smash
Favourite food: That cigarette after sex
Favourite restaurant: Root
Never heard of Salaí? Salaí was a creature of the Renaissance, foster child of Leonardo da Vinci: his model, his muse: a male prostitute from Florence. Rumour has it that the demonic boy with feminine, delicate features served as the model for the Mona Lisa. The devilish child stole, cheated and beguiled Leonardo, brilliantly taking revenge for what was thought to be his dependence on the master.
Now imagine this wicked creature in the guise of a modern young woman: Look at the boyish shape of the back of Mika's head as she takes off her much too wide coat… When this young nature turns her clear face to you, greets you with the most tender naturalness, the open look of bright, shining eyes, you feel your own naughtiness like sweet pain.  In conversation you are fascinated by Mika's intellect. And by the elegant nobility of her hands and fingers, her fragile joints and collarbones… Mika has that intuitive sensitivity of people with innate decency, that's why she won't let the thread of her thoughts break off at any price.  She is not vulnerable, for she has her extreme intelligence and her ever alert mind. Perhaps, she seems overstretched to you? Dostoyevsky-like… But this should not worry the true connoisseur. It is only the heroic rebellion of a brave heart, the solemn seriousness of each new generation with its eternal messianic potency. How much charm there is in this tragic romanticism!
Mika Salaí about herself.
My neurodivergence is often perceived as an unconventional approach to life, yet I make conscious use of it by combining my penchant for dreamy affirmation and analytical pattern recognition with my pansexual hedonistic tendencies. For me, being an intellectual whore signifies a form of revolutionary self-determination within a capitalist system.
From a semantic point of view, 'sex' serves only as a rough classification; however, it can contain many creative nuances. I have often found that the decentralization of vaginal penetration correlates closely with a person's sexual horizon of experience. Because of my desire to push boundaries and my curiosity about darker realities, I constantly aspire to expand my knowledge, and to draw power from my vulnerability.
What do you think?